With more and more baby boomers hitting retirement age, the question of what to do with all that free time is becoming increasingly relevant. If you're retired and bored, there's no need to worry; you can do plenty of things to keep yourself occupied. From taking up a new hobby to traveling the world, here are some great ideas for how to make the most of your retirement.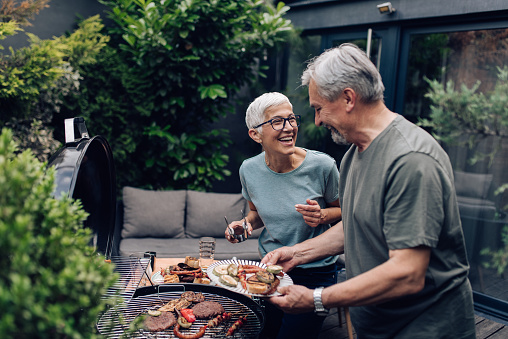 1. Take Up A New Skill Or Hobby
One of the best things about retirement is that you finally have the time to pursue interests you may have had to put on the back burner during your working years. Whether painting, gardening, woodworking, or any other activity that interests you, now is the perfect time to start exploring your creativity.
Some ideas for new hobbies while making your retirement plan include:
Baking: With more time on your hands, you can finally perfect those complex recipes you've always wanted to try.
Birdwatching: Get to know your feathered neighbors and see the world from their perspective.
Knitting: Not only is knitting a relaxing and therapeutic activity, but you can also make some cool things like sweaters, hats, and scarves.
Dancing: Take some dance classes or start a dancing group with friends. It's a great way to stay active and have fun simultaneously.
Pottery Making: Play with clay and make some beautiful pottery pieces to display in your home.
2. Travel The World
If you've always dreamed of seeing the world but never had the time or money to do so, retirement is the perfect opportunity to make those dreams a reality. With no work commitments holding you back, you can finally take that trip to Europe, Asia, or wherever else you've always wanted to go. And if international travel is not for you, there are plenty of amazing places to see in the United States. No matter where you choose, traveling is one of the best ways to make retirement fun and exciting.
Some tips for traveling on a budget to maintain financial life and financial security include:
Find Discounts: Many discounts are available for seniors at hotels, restaurants, and attractions worldwide. Research ahead to find out where you can get the best deals.
Travel During Low Season: If you're flexible with your travel dates, consider traveling during the low season when prices are typically lower.
Join A Tour Group: Joining a tour group can be a great way to save money while still getting to see all the sights you want to see.You can also take retirement advice from a certified financial planner.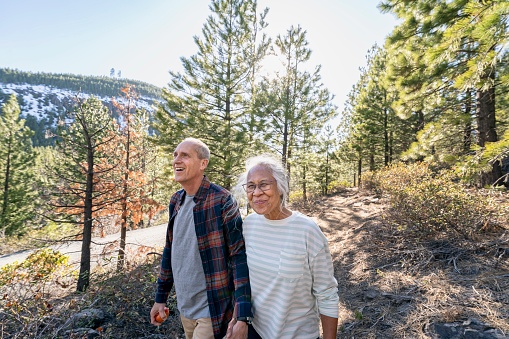 3. Volunteer
Retirement is the perfect time to do so if you're looking for a way to give back and make a difference in your community. Many types of volunteer opportunities are available, so you're sure to find one that's a good fit for you. And not only will you be helping others, but volunteering has also been shown to have numerous benefits for your mental and physical health.
Some ideas for where to volunteer during happy retirement planning include:
Hospitals: Help out at your local hospital by becoming a tour guide or working in the gift shop.
Nursing Homes: Bring some joy to the residents of your local nursing home by playing music, reading to them, or just spending time chatting.
Animal Shelters: If you love animals, consider volunteering at your local animal shelter. You can help care for the animals or do administrative work.
Food Banks: Many food banks always need volunteers to help sort and distribute food.
4. Learn A New Language
Learning a new language is a great way to keep your mind sharp in retirement. It's also a lot of fun, have health benefits, and can come in handy if you travel overseas. There are many different ways to learn a new language, so you can find one that's right for you. You can take classes, listen to audio programs, or even use a language learning app on your phone. It's a fun ongoing process and great for your mental health.
Some popular languages to learn:
Try taking French classes or listening to audio programs to learn this romantic language.
Spanish is a great language to learn if you're planning on traveling to Latin America or Spain.
Mandarin Chinese is becoming increasingly important in the business world, so it's a good language to learn if you're looking for a way to stay sharp and marketable.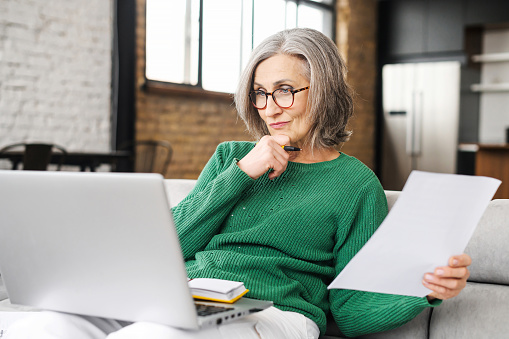 5. Join A Club Or Organization
For many people, retirement can be a time of isolation and loneliness. But it doesn't have to be that way. Joining a club or organization is a great way to meet new people and stay social in retirement. There are clubs for just about everything, so you're sure to find one perfect for you. And if there isn't a club for something you're interested in, you can always start your own.
Also, consider joining an online community if you cannot get out and about as much as you'd like. Many online forums and social media groups can help you connect with people who share your interests. Also, you can do a part-time job to earn enough money and stay physically active.
6. Get A Pet
Pets can be a great addition to any household, and they can provide companionship and love when you need it most. Retirement is the perfect time to do it if you consider getting a pet. You'll have plenty of time to take care of your new furry friend, and you won't have to worry about fitting walks and vet appointments into a busy work schedule.
Some breeds of dogs that make great pets for seniors:
Cavalier King Charles Spaniel: This breed is known for being friendly and good-natured. They're also relatively low-maintenance so they won't require much work on your part.
Golden Retriever: Golden Retrievers are one of the most popular breeds of dogs and make great pets for seniors. They're loyal and loving and enjoy spending time with their owners.
Labrador Retriever: Like Golden Retrievers, Labrador Retrievers are loyal and loving companions. They're also great for seniors because they're an easy breed to take care of.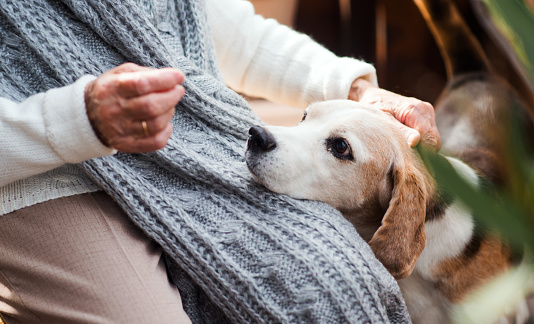 7. Start A Garden
Gardening is a great way to get outside and enjoy the fresh air. It's also a relaxing hobby that can help you de-stress after a long day. Retirement is the perfect time to start a garden, as you'll have all the time you need to tend to your plants. And if you're looking for a way to save money on groceries, gardening is a great way to do it. You can grow your own fruits, vegetables, and herbs and always have fresh produce on hand.
Some plants that are easy to care for:
Succulents: These drought-resistant plants require little maintenance and can thrive in sunny and shady areas.
Cactus: Cacti are another plant that doesn't require much water or care. They're perfect for people who want to start gardening but don't have much time to devote to it.
Tomatoes: Tomato plants are relatively easy to care for, yielding a bountiful harvest of delicious fruits.
Conclusion
Retirement life can be a time of great joy and satisfaction with a little planning. You can do many things to stay active and engaged, and you shouldn't hesitate to try new things. The most important thing is to find activities that bring you happiness and make the most of your retirement years. You can also try a financial advisor to deal with your retirement income and financial aspects for a successful retirement lifestyle.