With the hustle and bustle of our daily lives, it can be easy to forget about the elderly members of our society. They may not be as active as they once were, but that doesn't mean they don't still deserve our love and attention. The holiday season is the perfect time to show them how much we care with a thoughtful gift.
If you're struggling to come up with ideas, don't worry! We've put together a list of 15 great gifts for seniors ideas that are sure to put a smile on their faces.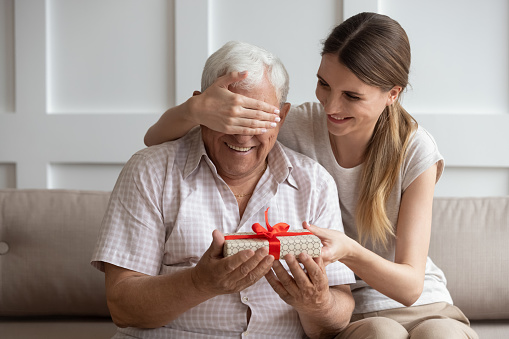 1. A Massage Pillow
There's nothing quite like a relaxing massage, and a massage pillow is a perfect way to give the gift of relaxation. You can find pillows specifically designed for neck and back pain, which can be a great way to relieve tension and help your elderly loved one feel more comfortable. Also, look for a pillow with a heat setting, as this can further help relax muscles and ease the pain.
2. A Lap Desk
A lap desk is a best gift if your elderly loved one enjoys working on projects or using a laptop but finds it difficult to do so while seated in a chair. A lap desk allows them to work comfortably while seated in a chair or reclining on a couch. It also elevates the laptop, so they don't have to strain their neck to see the screen.
3. Digital Photo Frames
A digital photo frame is a great inexpensive gift for your elderly loved one to display all their favorite photos. This is especially perfect if they live far away from family and friends, as it gives them a way to keep everyone close by. Be sure to pick a high-resolution frame so the photos look their best. Also, look for a frame that's easy to use, as some can be quite complicated.
4. A Kindle or Other E-Reader
If your elderly loved one loves to read but finds it difficult to hold a book, an e-reader is a perfect solution and one of the practical gifts. A Kindle or other e-reader allows them to carry around many books without the weight or bulk easily. They can also adjust the font size to make it easier to read.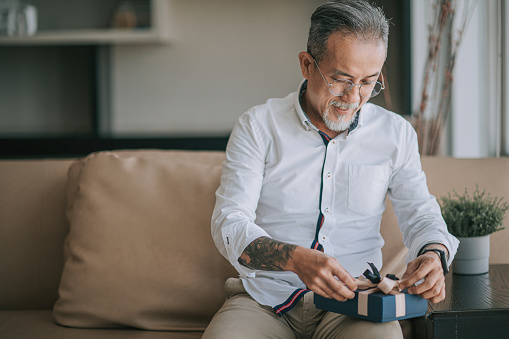 5. A GPS Tracker
If your elderly loved one likes to go for walks or hikes but becomes easily lost, a GPS tracker is a great way to help them stay safe. You can find trackers that can be worn as a watch or clipped to clothing. This way, if they get lost, you'll be able to track their location and find them easily.
6. A Rechargeable Battery Pack
A battery pack is a must-have for anyone who uses electronic devices frequently. If your elderly loved one relies on a phone or other device to stay connected, a rechargeable battery pack would help ensure they never have to worry about being out of power. You can find small packs to fit in a pocket, so they're always close at hand.
7. A Subscription Of Streaming Service
If your elderly loved one enjoys watching TV or movies, a subscription to a streaming service is the perfect personalized gift. This way, they can watch their favorite shows and movies whenever they want, without worrying about commercials or paying for individual rentals. You can also try a gift certificate to ensure one of the best gifts for senior citizens.
8. A Bluetooth Speaker
For the music lover in your life, a Bluetooth speaker is the great gift. They can wirelessly connect their phone or another device and listen to their favorite tunes anywhere without worrying about tangled wires. You can find speakers of all shapes and sizes, so pick one that's easy to carry.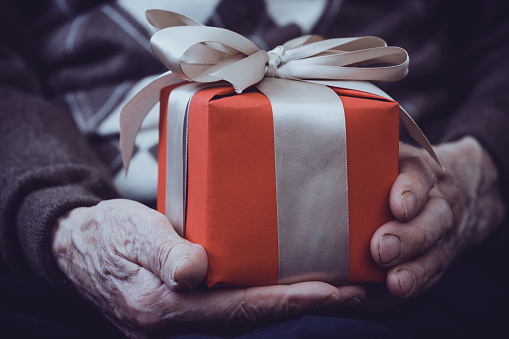 9. A Smartphone
This could be one of the perfect gifts if your elderly loved one doesn't already have a smartphone. A smartphone allows them to stay connected with family and friends, no matter where they are. They can also use it to access the internet, get directions, and more. Be sure to choose a model that's easy to use with large buttons so they can easily see it.
10. Birthstone Ring
You can never go wrong with a piece of jewelry, and a birthstone ring is a beautiful and personal gift. It's perfect for commemorating a special occasion, such as a birthday or anniversary. You can find rings made with different stones, so be sure to choose one that your loved one will appreciate.
11. A Photo Album
A photo album is a great way for your elderly loved one to keep their favorite memories close at hand. They can fill it with photos of family and friends, special moments, and more. Be sure to choose an album that's easy to use and has plenty of room for expansion.
12. A Memory Foam Mattress Topper
A memory foam mattress topper is the perfect gift for the comfort lover in your life. It's designed to contour the body, providing support and relieving pressure points. This can help them sleep more comfortably and wake up feeling refreshed. You can find mattress toppers in all different sizes, so be sure to choose one that will fit the bed.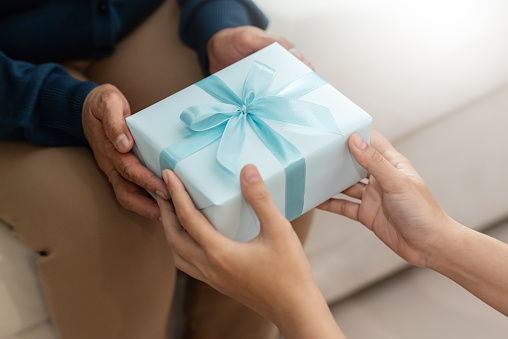 13. A Set Of Sheets
A new set of sheets is always a welcome gift, especially if they're made of a comfortable material like cotton or bamboo. Be sure to choose a color or pattern your loved one will appreciate. You can also find sets that include pillowcases, so they have everything they need to get a good night's sleep.
14. Puzzle Games
For the mental stimulation lover in your life, a set of puzzle games is the wonderful gift. They can choose from a variety of different challenges, ranging from easy to difficult. This way, they can keep their mind active and engaged, regardless of their ability level. Also, be sure to look for games that can be played by multiple people so that they can enjoy them with friends or family. You can try crossword puzzles for elderly family members as they have numerous health benefits.
15. Day Clock
A day clock is a practical gift to help your elderly parents or older adults keep track of time. It can display the time, date, and day of the week. This way, they'll always know what day it is and won't have to worry about forgetting important appointments. You can find clocks with various features, so choose one that's easy to use.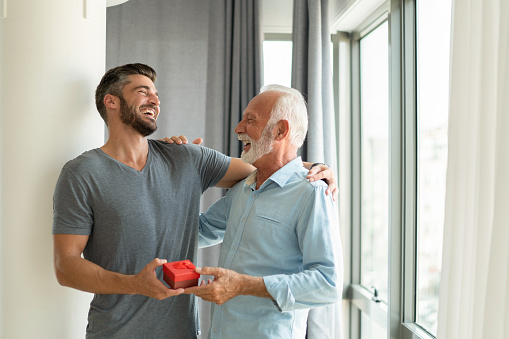 Summing Up
There are many awesome gift ideas for elderly people, but the ones listed above are some of the best. They're sure to appreciate any of these gifts, whether for a special occasion or just because. Be sure to consider their needs and interests when choosing a gift. With a little thought, you're sure to find the perfect present that they're sure to love.