Having a job is a crucial part of most people's lives. It gives us a sense of purpose, structure, and routine. For seniors, who may be retired or no longer working full-time, a job can provide social interaction, mental stimulation, and a much-needed sense of accomplishment.
There are many different types of jobs that are suitable for seniors. Some may want to stay active and busy, while others prefer something more low-key. Regardless of what you're looking for, there's sure to be a job on this list that's perfect for you.
1. Social Media Managers
With more and more businesses realizing the importance of having a strong social media presence, the demand for social media managers has increased significantly in recent years.
You create and manage content for a company's social media accounts as a social media manager.
This can include writing posts and scheduling them to be published to respond to comments and messages. Also, it will include creating and posting content, engaging with followers, and monitoring analytics. Many social media managers work remotely, which could be a great option for seniors who want to avoid a long commute.
2. Event Planners
Do you enjoy organizing and coordinating events? If so, a job as an event planner might be a good fit for you. As an event planner, you would be responsible for everything from booking venues to selecting vendors to oversee the day-of logistics. Event planners must be well-organized and detail-oriented to ensure everything goes according to plan.
They also need to be good at problem-solving in case unforeseen issues arise. Seniors with a background in event planning or who have experience coordinating large-scale events would be well-suited for this job. Also, since event planning can be very social, it's a great way to meet new people and network.
3. Recruiters
Do you have a knack for spotting talent? If so, a job in recruiting could be perfect for you. As a recruiter, you'll be responsible for finding and vetting candidates for open positions within a company. This can be a great job for seniors because it allows you to use your people skills and workforce knowledge to help others find their dream job.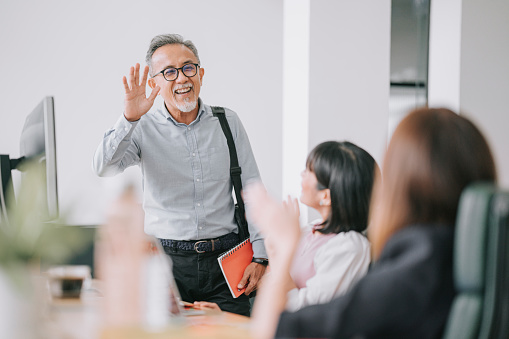 4. Tour Guide
For seniors who enjoy spending time outdoors and talking with people, a job as a tour guide might be the perfect fit. Tour guides conduct tours of historical sites, natural landmarks, and other tourist attractions. They share information about the area's history and culture with visitors from all over the world. Also, tour guides often have the opportunity to meet interesting people and make new friends.
5. Fundraiser
A fundraiser is someone who works for a non-profit organization or charitable cause and is responsible for raising money to support the organization's work. Fundraisers typically plan and execute fundraising events, such as galas, golf tournaments, or bake sales. They may also solicit donations from individuals, businesses, or foundations. To be successful in this role, one must be passionate about the organization's mission and have excellent people skills.
6. Consultant
A consultant is an expert in a particular field who provides advice and guidance to businesses or individuals. Consultants typically have many years of experience in their area of expertise and are hired to solve specific problems or help meet certain goals. Many consultants are self-employed, allowing them to set their schedules and rates. However, a consultant also requires strong marketing and networking skills to find new clients.
7. Real Estate Agent
A real estate agent helps people buy, sell, or rent properties. They work with buyers and sellers to negotiate prices, arrange to finance and coordinate the closing of deals. Real estate agents must be licensed in the state where they practice. To be successful in this career, one must have excellent customer service skills and be knowledgeable about the local real estate market.
You can also consider the personal care domain or assist clients as internationally trained nurses. Also, personal hygiene is one of the good jobs for seniors. Furthermore, you can consider light housekeeping tasks, 0n-time food services supervisor, meal preparation and food services operations, retail sales workers, or human resources assistant as part-time jobs.
8. Virtual Assistants
The job of a virtual assistant is to provide administrative support to clients from a remote location. This includes scheduling appointments, managing email accounts, bookkeeping, and data entry.
Virtual assistants are usually self-employed and work from home, which makes it a great job for seniors who want the flexibility of setting their hours.
9. Personal Shopper
A personal shopper helps people find the perfect clothing and accessories to suit their style. Personal shoppers typically work for department stores or fashion boutiques. They may also be employed by wealthy individuals who need assistance with their wardrobes. To be successful in this career, one must have a good eye for fashion and excellent customer service skills.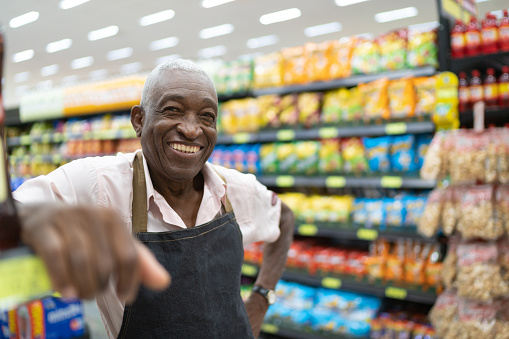 10. Freelance Writer
If you enjoy writing, becoming a freelance writer is a great way to earn some extra income in retirement. There is a huge demand for content, so opportunities are always available for those willing to write articles, blog posts, or web copy.
As a freelance writer, you can choose to work as much or as little as you want, which makes it a great option for seniors who want to supplement their income without working full-time. You can set your own hours; many companies hire seniors for this purpose.
11. Travel Agent
A travel agent helps people plan their perfect vacation. They work with clients to determine their needs, budget, and research destinations, and make recommendations. Travel agents also book flights, hotels, and rental cars and often accompany clients on trips to provide guidance and assistance. To be successful in this role, a travel agent must have strong customer service skills and be knowledgeable about the various aspects of travel planning.
12. Personal Assistant
A personal assistant provides administrative support to an individual or family. Personal assistants typically handle scheduling appointments, making travel arrangements, and managing finances. They may also be responsible for running errands or performing household tasks. A personal assistant must be extremely organized and detail-oriented. They also need to have strong customer service skills and the ability to multitask.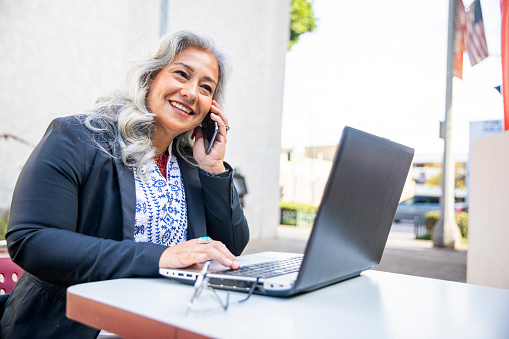 Conclusion
Even though some of the jobs on this list may not be the most glamorous, they are all enjoyable in their way. Whether you're looking for a job that will keep you active or allow you to help others, there's bound to be something on this list that's perfect for you. So what are you waiting for? Start applying today!